I've been a *little* obsessed with trunks for a while now. After seeing them on a few home decor blogs and TV shows I decided we needed one as a coffee table for B's man cave. I just needed to find the perfect mix of rustic and modern. Enter the Mayfair Steamer trunk from Restoration Hardware.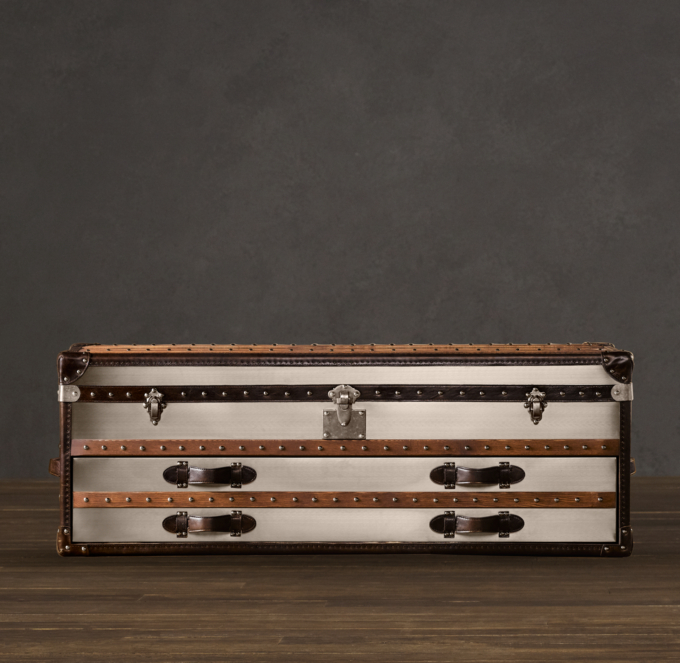 I loved the mix of the brushed metal with the wood, leather and nailhead trim. Unfortunately there is NO way I could justify spending $1,795 on a trunk. EVER. So I sadly stashed away my dreams for the perfect trunk...until one day while wandering around TJ Maxx. Hidden under a table full of random decorative items was this beauty.
Isn't it pretty? It has all the same features I loved about the RH version, but for $129.99 it was quite a bit more reasonable. I'm also loving the drawers and the fact that the top is hinged and opens for storage. B got a cowhide rug last weekend from IKEA that this will look pretty cool sitting on. Can't wait for all the pieces of the room to come together!